One by one

, my friends are finishing finals and coming home for winter break. Thank goodness for this, because I'm getting extremely bored being here almost by myself.
We decided to shuttle the crew down to south side for some hookah, oh how I miss summer. It's so much nicer smoking outside or having the opportunity to take little breaks by walking a few blocks. When it's 20 degrees outside, breaks aren't exactly something that we consider anymore. We saw a few people that we graduated with, too. It's funny how this place always brings people together, it's so chill and I love it.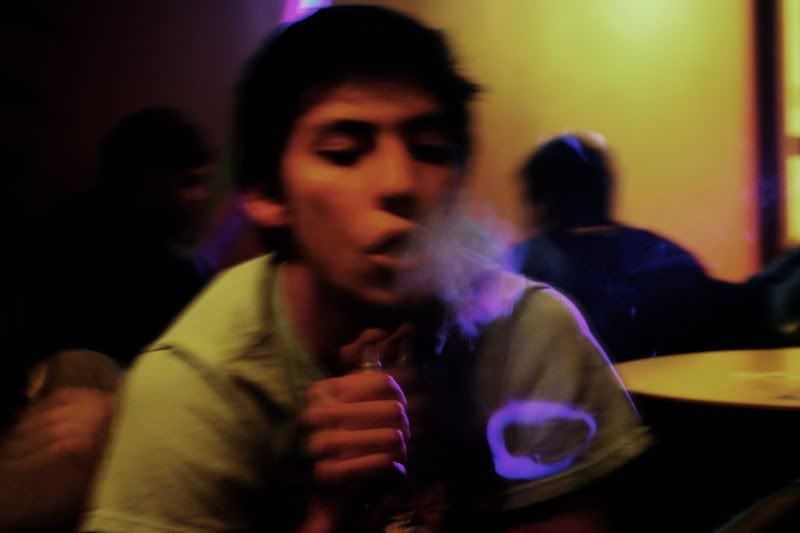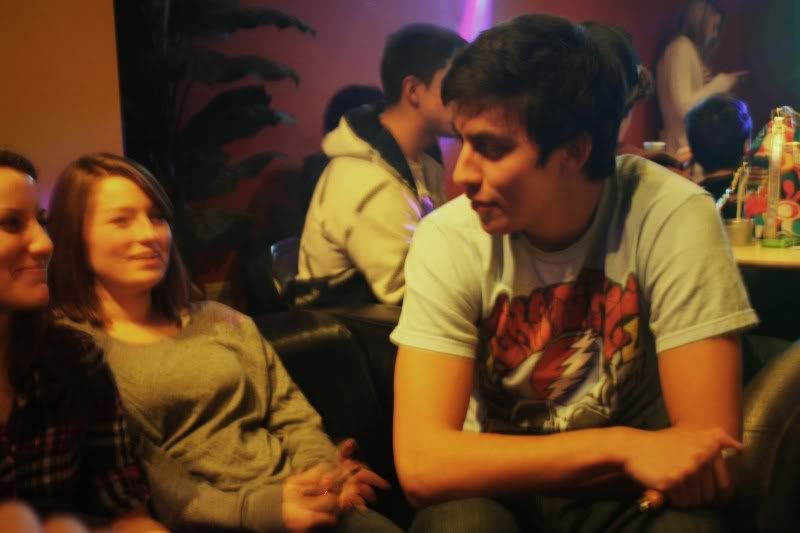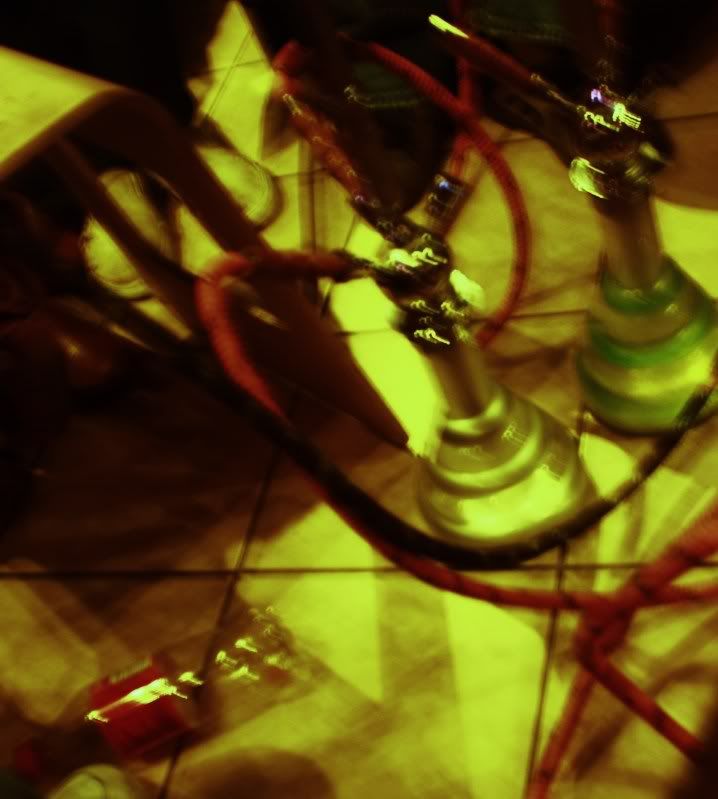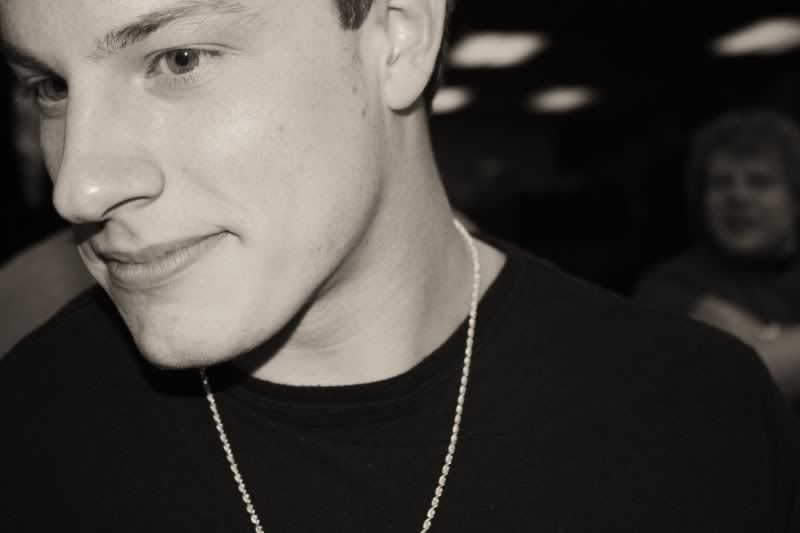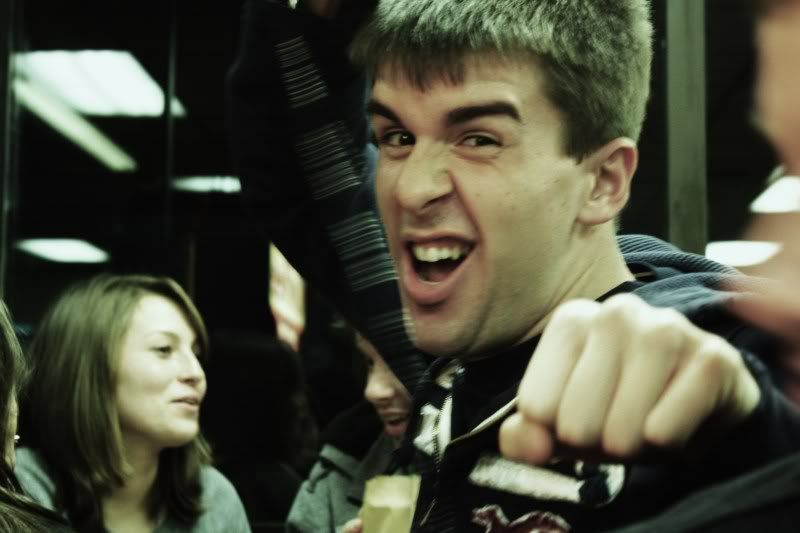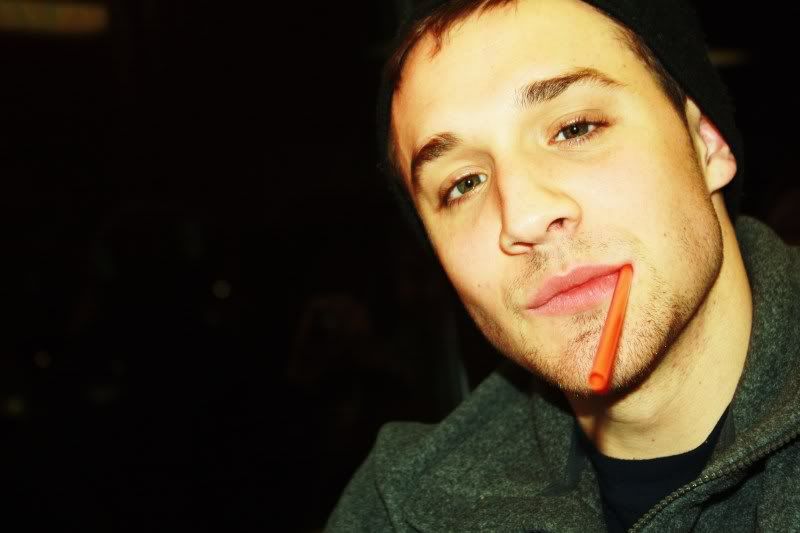 Oh I totally forgot to include the story behind the title of this post:
As we were leaving hookah, Nikki and Sarah were bickering over who got the front seat. Nikki won and started telling a story. Sarah wasn't listening for some reason and then Nikki got mad at her for not listening and also because she couldn't get the door shut. Meanwhile, Sarah was shouting at Nikki because she kept slamming her hand in the door, each time with a little more force because she couldn't shut it the previous try. Ouch.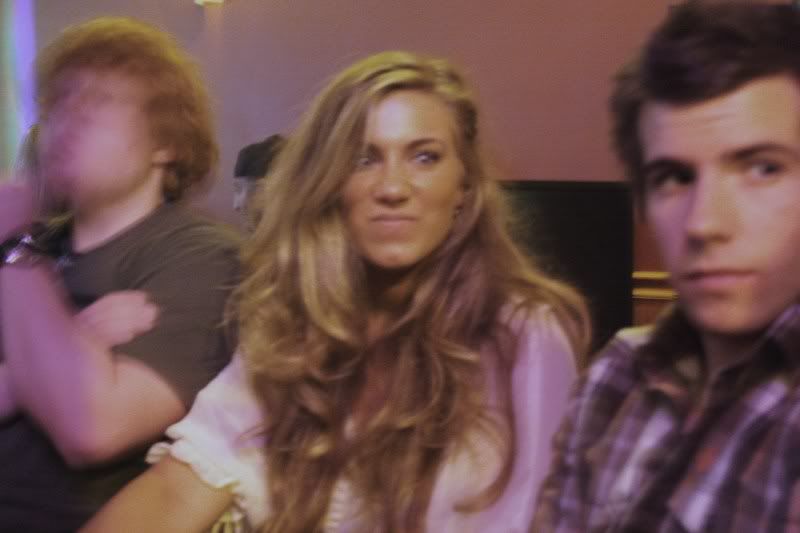 PS... anyone have some suggestions for shooting inside like this? I can never get the pictures to turn out because the lighting is so funky and dark. I have a canon rebel xs, I can't find a setting that works well!