I haven't posted an outfit in a crazy long time. These pictures don't even do a very good job at making up for that fact, so go me. I still have to start asking my roommate to take pictures of my class outfits. I find it hard because as soon as I get back to my room I want to change into sweats and take a nice long nap. Tripod maybe? Difficult with the damn focus. Oh well, we'll see where I go with this.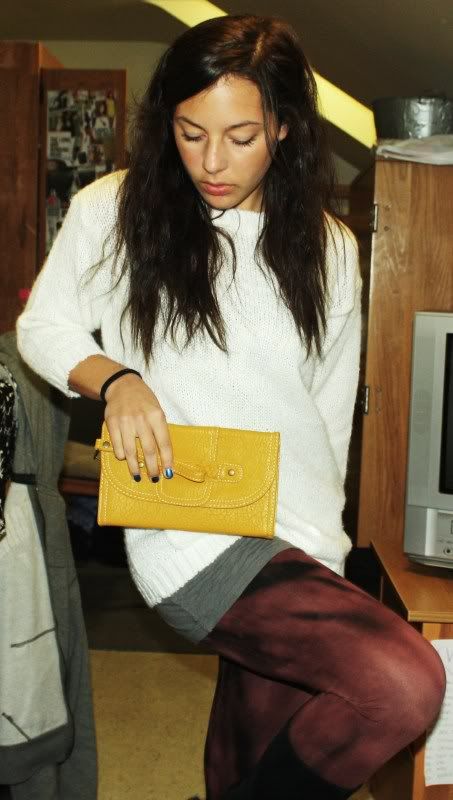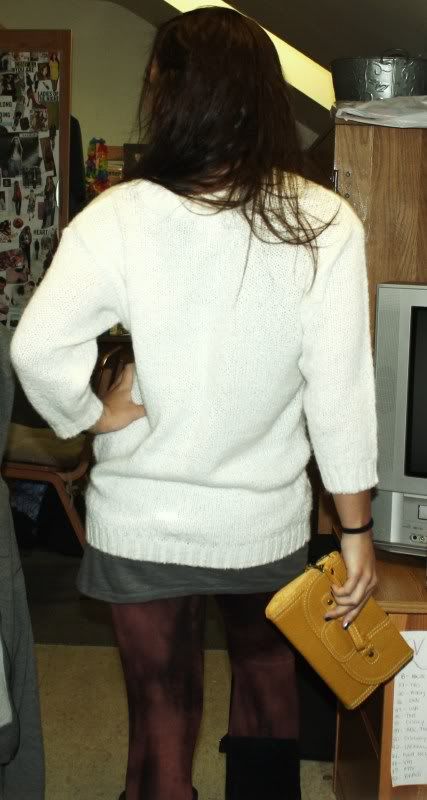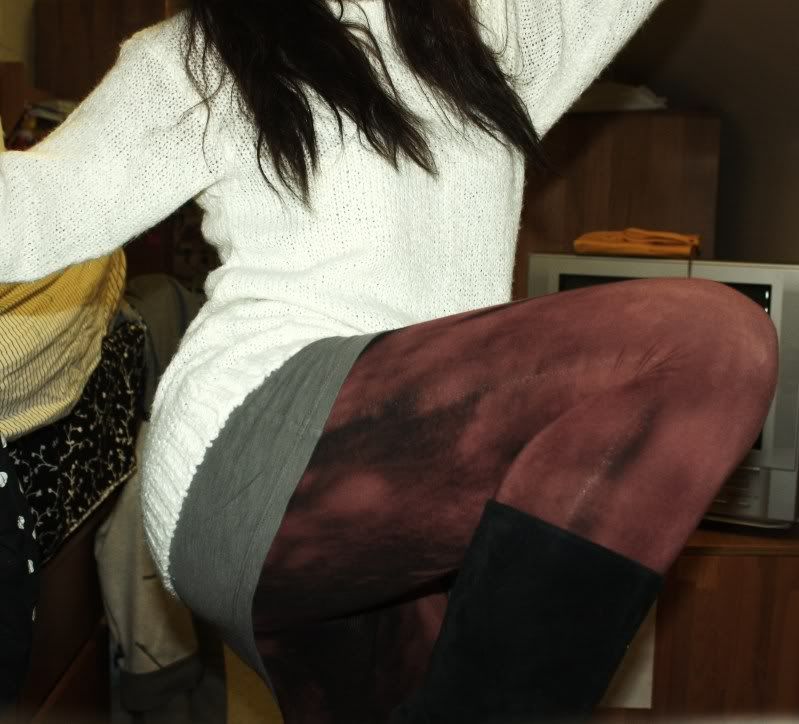 Those are some DIY leggings too. Not hard at ALL. I bought some leggings at Forever 21 for like $5 and then sprayed bleach on them with a squirt bottle. I put it on heavier in some places. Wash in the washing machine after letting the bleach sit for a few minutes. wear GLOVES. And if you like to breathe, tie something on your face to cover your mouth and nose, it really helps when using bleach.
Oh and I couldn't find my keys the other day. This is a really good habit that I'm starting....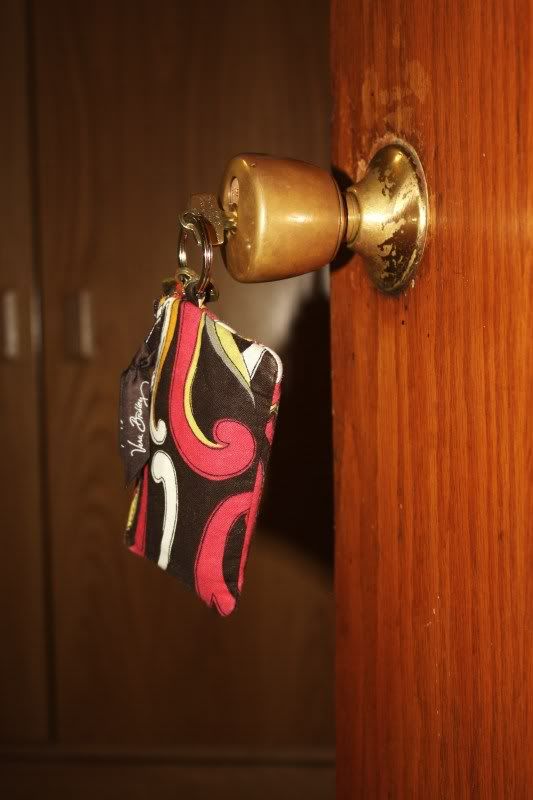 Decorating our door for Halloween!! I love Halloween, I'm going to be a magician, what are you going to be?!